Previsiones de Olas y Reportes de Surf Mundiales
Surf-Forecast.com provee prevision de ola y reportes de surf para más de 7000 de las mejores playas de surf en el mundo. Tambien proveemos mapas de olas, viento así como un sistema de alerta de ola y viento para Surfistas, Windsurfistas y Kitesurfistas. También mire las webcams de playa, previsiones de viento y nuestro Busca-Ola local antes de ir a surfear.
Delaware Busca-Olas:
Oleaje con vientos favorables
United States Busca-Olas
Oleaje con vientos favorables
Busca-Olas Global de Olas Grandes


Oleaje potente con viento ligero o viento de tierra
Playas de surf en su región
* Según su ubicación geográfica approximativa (calculada por su dirección IP), aquí están los spots más cercanos a usted. Clica sobre los nombres de los spots para ver sus previsiones de olas.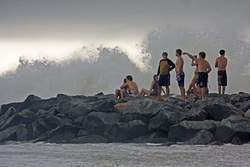 Fotógrafo: Bill Reilly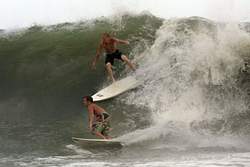 Fotógrafo: Bill Reilly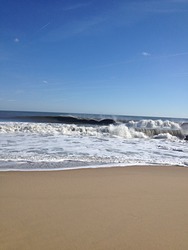 Fotógrafo: Jamie
West Coast Local

Surf on West Coast tomorrow will be 4.03ft - 4.62ft with a SSE wind at 18.62 knots. Get out there.

Gulfster Report mall lines in Bradenton Beach Saturday. Photos by Andy Malloy:

https://t.co/LT92nBRbHb

https://t.co/OjQBwSyRpU

Surf Check NL Golven N.Holland 214 cm | Scheef 209 cm | Zeeland 119 cm | uit ZW | Swell K13 17 cm ZW | Gem. Wind 4 Zuid | Zee: 8.…

https://t.co/bli7Lf1HSH

Coolum:

'Coolum surf: 1.4 metres(5') 10 knots SE. The S protected stretches and E facing points early on the dropping tide before the ESE winds get up. Fun ones in the outer bays at Noosa also on the dropping tide.'
Fotos de Surf
de la galería
Ultimos Comentarios
Playa de Oyambre surf break:
"Para los que empezamos está muy bien. En verano hay problemas debido a la cantidad de bañistas. Respecto a los perros suelen estar sueltos aunque esté prohibido. Problemas para aparcar incluso atascos para salir de la playa."

mtlc de SPAIN - 28 Jul 2017
Haz clic aquí para leer 3 otro(s) comentario(s) sobre Playa de Oyambre o para enviar un comentario suyo.
Las Caracolas surf break:
"Es muy buena playa tiene una ola con recorrido, hay distintos picos a ambos lados del antiguo castillo siendo uno de los mejores el que rompe frente a este. Acceder al lugar es bastante fácil. Lo único que no debéis dejar vuestras pertenencias en la arena sin ser vigilada por que es muy probable que os roben, yo pensé que no pasaría nada y me robaron ya una vez. También es verdad que el surf está masificado allí, mucha gente en el agua pero bueno a repartir, seguir los "mandamientos" y ya está. Por lo demás muy buen spot donde disfrutar al máximo."

Alejandro de SPAIN - 10 Jun 2017
Punta Roca surf break:
"Saludos . Muy buena página

Soy de CR y estoy vacacionando ahorita en ale Salvador. Que marea se recomienda para surfear en punta Roca ? Y como se prevén las olas para este finde ?

Muchas gracias"

Abraham de COSTA RICA - 30 May 2017
Mensaje sobre los Spots Secretos
Para este sitio, hemos tratado de incluir los principales spots de surf del mundo entero. Si, según usted, hemos revelado un spot secreto, haznoslo saber y si somos convencidos, lo ocultaremos.