Previsiones de Olas y Reportes de Surf Mundiales
Surf-Forecast.com provee prevision de ola y reportes de surf para más de 7000 de las mejores playas de surf en el mundo. Tambien proveemos mapas de olas, viento así como un sistema de alerta de ola y viento para Surfistas, Windsurfistas y Kitesurfistas. También mire las webcams de playa, previsiones de viento y nuestro Busca-Ola local antes de ir a surfear.
Delaware Busca-Olas:
Oleaje con vientos favorables
United States Busca-Olas
Oleaje con vientos favorables
Busca-Olas Global de Olas Grandes


Oleaje potente con viento ligero o viento de tierra
Playas de surf en su región
* Según su ubicación geográfica approximativa (calculada por su dirección IP), aquí están los spots más cercanos a usted. Clica sobre los nombres de los spots para ver sus previsiones de olas.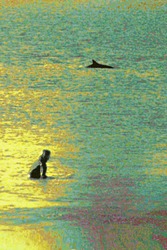 Fotógrafo: george webber
Surfboards Direct So many of these crazy crisp perfect winter morning sunrises lately. I'm normally not one for photos…

https://t.co/HhedG86QhT

SurfRaconteur

Big out West, 6ft+ & SW onshores. Far North is the best option again. Tiny out East, maybe a Log sesh for the kids. @GRGFMBRKFST #SURF

Lane Davey (North Shore)

Couple 4 ftrs but lumpy. Wade jus got a nice barrell tho.

Lacanau Surf Info Houle moyenne à longue W-WSW en légère baisse, vent side shore faible àmodéré... SURF REPORT réactualisé avec...

http://t.co/HGj2wg7PKG
Fotos de Surf
de la galería
Ultimos Comentarios
Natadola Beach surf break:
"Natadola is a beautiful beach with excellent snorkeling. We go there most weekends. Unfortunately it is being turned into a rubbish dump. The Intercontinental and Yatule resort keep the areas in front of their properties clean and tidy, but the other side of the beach is marred and littered with rubbish dumped under the trees. I assume this is done by locals, as it's not just one or two empty containers left behind by tourists. These are big clumps of household rubbish. This can only harm the tourism industry in the long term. The same mindset can be seen when driving along the local roads (I'm not talking about Denerau or the resorts). Fiji is being turned into a rubbish dump and nobody seems to care, least of all the authorities. Such a pity!"

Christa de FIJI - 27 Jun 2015
Salisbury Beach surf break:
"Too may rules. You can not skimboard or surf until the guards leave at 5pm even though its a good wave beach to do so."

matt de UNITED STATES - 27 Jun 2015
Haz clic aquí para leer 1 otro(s) comentario(s) sobre Salisbury Beach o para enviar un comentario suyo.
Fergusons Beach surf break:
"Good waves at low and high tide. Heaps of reef break around the area but mainly there is a long left that runs down the beach but that's after a long paddle. You have to get permission from the farm owner to walk through the farm to the break."

Tom Bassett-Eason de NEW ZEALAND - 27 Jun 2015
Haz clic aquí para hacer un comentario sobre Fergusons Beach
Mensaje sobre los Spots Secretos
Para este sitio, hemos tratado de incluir los principales spots de surf del mundo entero. Si, según usted, hemos revelado un spot secreto, haznoslo saber y si somos convencidos, lo ocultaremos.