Previsiones de Olas y Reportes de Surf Mundiales
Surf-Forecast.com provee prevision de ola y reportes de surf para más de 7000 de las mejores playas de surf en el mundo. Tambien proveemos mapas de olas, viento así como un sistema de alerta de ola y viento para Surfistas, Windsurfistas y Kitesurfistas. También mire las webcams de playa, previsiones de viento y nuestro Busca-Ola local antes de ir a surfear.
Delaware Busca-Olas:
Oleaje con vientos favorables
United States Busca-Olas
Oleaje con vientos favorables
Busca-Olas Global de Olas Grandes


Oleaje potente con viento ligero o viento de tierra
Playas de surf en su región
* Según su ubicación geográfica approximativa (calculada por su dirección IP), aquí están los spots más cercanos a usted. Clica sobre los nombres de los spots para ver sus previsiones de olas.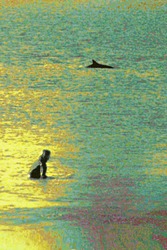 Fotógrafo: george webber
Surf Check NL 5:05h- Golf: Wijk 84 cm | Scheef 103 cm | Zeeland 89.0 cm Richting: W - Swell: K13 10 cm NW | Hoek 5 cm N Wind:4 ZW

http://t.co/hMJVETNuRq

West Coast Local Expect at least 13.85ft of swell on the West Coast tomorrow. This is an automated tweet via

http://t.co/tjMQZRLS0a

&

http://t.co/crHhV4jy48

SurfRaconteur surfingnz's photo

http://t.co/DD407pswMP

SurfRaconteur surfingnz's photo

http://t.co/aVHe762gNd
Ultimos Comentarios
Sollys surf break:
"Watch out for freak closeout death sets...and Heavy heavy locals "SPS"!!! some are really really nasty guys!!"

silver69 de SOUTH AFRICA - 26 May 2015
Haz clic aquí para leer 1 otro(s) comentario(s) sobre Sollys o para enviar un comentario suyo.
Rodanthe Pier surf break:
"Parking is no longer available at the pier for surfing, kayaking, or kiteboarding. Towing will be enforced. The nearest parking is by the water plant approximately 1 mile north off hwy 12. Also, anyone surfing within 300 feet of the pier will be subject to being cited by Dare County sheriff's office. "

Rodanthe Pier Management de UNITED STATES - 25 May 2015
E-Bay surf break:
"Traditional beach resort on the stunning, hidden island of Nyang-Nyang. The camp can sleep up to 10 people and provides a traditional feel with modern facilities. Accompanied by an Indonesian family atmosphere, Camp Siberut offers a unique and memorable stay. The Mentawai Islands have plenty of amazing surf and breaks such as E'bay, Beng-Beng, Nipussi and Pitstop are all within walking distance from camp. With white sandy beaches, palm trees and coral reefs.

contact handra_harbi@yahoo.com
+6281374006060"

handra de INDONESIA - 24 May 2015
Mensaje sobre los Spots Secretos
Para este sitio, hemos tratado de incluir los principales spots de surf del mundo entero. Si, según usted, hemos revelado un spot secreto, haznoslo saber y si somos convencidos, lo ocultaremos.