Previsiones de Olas y Reportes de Surf Mundiales
Surf-Forecast.com provee prevision de ola y reportes de surf para más de 7000 de las mejores playas de surf en el mundo. Tambien proveemos mapas de olas, viento así como un sistema de alerta de ola y viento para Surfistas, Windsurfistas y Kitesurfistas. También mire las webcams de playa, previsiones de viento y nuestro Busca-Ola local antes de ir a surfear.
Delaware Busca-Olas:
Oleaje con vientos favorables
United States Busca-Olas
Oleaje con vientos favorables
Busca-Olas Global de Olas Grandes


Oleaje potente con viento ligero o viento de tierra
Playas de surf en su región
* Según su ubicación geográfica approximativa (calculada por su dirección IP), aquí están los spots más cercanos a usted. Clica sobre los nombres de los spots para ver sus previsiones de olas.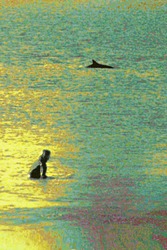 Fotógrafo: george webber
Ocean Hut Surf Shop

surf report- flat-1 foot north northeast wind watwe-72.high-11:30am low-5:30pm.peace.

Flagler Surf Thursday Tide Report: Low 6:41AM High 12:48PM Sunset 7:44PM WATER TEMP: 83-86° F First Friday Tomorrow Night!

http://t.co/FwNSHW6oWy

IWSDeerfield A picturesque scene on the pier this morning. The ocean is completely flat, water is 86, high tide is…

https://t.co/o7mCiLx4eD

SurfSideSurfs back to normal for a spell. #surfreport #ssb

http://t.co/dhuSzoy97c
Fotos de Surf
de la galería
Ultimos Comentarios
Playa de Oyambre surf break:
"Es la mejor playa de cantabria todo lo dixo en el anterior comentario es mentira no se permiten perros pasa ha diario la guardia civil y multa a todo los perros no hay perros en la temporada de verano en invierno si pero la playa esta vacia lo cual me parece bien poder ir a disfrutar con tu perro si no molestas a nadie y las carabanas que ves acampadas son autocarabanas tienen su propio baño y sino van al bar y no estan alli acampados suelen ser surfers que van a pillar olas y seguramente respeten la playa mas que nadie. Ademas si no te gusta la playa no vallas asi hay mas sitio."

ales de SPAIN - 07 Jun 2015
Haz clic aquí para leer 2 otro(s) comentario(s) sobre Playa de Oyambre o para enviar un comentario suyo.
Tijuana Sloughs surf break:
"Cuando estabueno esta bien pinche bueno."

andres de MEXICO - 24 May 2015
Haz clic aquí para hacer un comentario sobre Tijuana Sloughs
Santa Maria surf break:
"Me parece muy técnico y bastante confiable lo que dice su Web Site. Yo vivo frente al mar en la playa grande, donde se corre con tabla, con body board y "a pecho".
Sobretodo, la info de la Energia de la ola es exclusiva y , hasta ahora, bastante real. Sobretodo para una persona de 60 años. Que corre "a pecho" todos los días que el mar permite."

Baldo Serkovic de PERU - 12 Jan 2015
Haz clic aquí para leer 1 otro(s) comentario(s) sobre Santa Maria o para enviar un comentario suyo.
Mensaje sobre los Spots Secretos
Para este sitio, hemos tratado de incluir los principales spots de surf del mundo entero. Si, según usted, hemos revelado un spot secreto, haznoslo saber y si somos convencidos, lo ocultaremos.