Previsiones de Olas y Reportes de Surf Mundiales
Surf-Forecast.com provee prevision de ola y reportes de surf para más de 7000 de las mejores playas de surf en el mundo. Tambien proveemos mapas de olas, viento así como un sistema de alerta de ola y viento para Surfistas, Windsurfistas y Kitesurfistas. También mire las webcams de playa, previsiones de viento y nuestro Busca-Ola local antes de ir a surfear.
Delaware Busca-Olas:
Oleaje con vientos favorables
United States Busca-Olas
Oleaje con vientos favorables
Busca-Olas Global de Olas Grandes


Oleaje potente con viento ligero o viento de tierra
Playas de surf en su región
* Según su ubicación geográfica approximativa (calculada por su dirección IP), aquí están los spots más cercanos a usted. Clica sobre los nombres de los spots para ver sus previsiones de olas.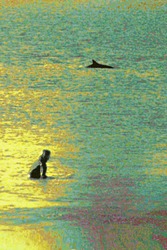 Fotógrafo: george webber
Surf Life Saving WA

Fisheries advise: tagged bronze whaler shark detected by Warnbro Sound receiver at 04:56:00 AM on 14-Oct-2015

Third Coast Surf Trekking to find surf with @batunis & @gardenhotunis . They may live in Carlsbad, Ca. now but part of them will...

http://t.co/OK6tKKTmEh

Coolum:

'Coolum surf: 1.4 metres(5') 10 knots SE. The S protected stretches and E facing points early on the dropping tide before the ESE winds get up. Fun ones in the outer bays at Noosa also on the dropping tide.'

Sweetwater Surf Shop The Process of Capturing Oceanic Energy - EDA Surf

http://t.co/R2t6daGjCT
Fotos de Surf
de la galería
Ultimos Comentarios
Playa de Arrietara surf break:
"Para Aitor, que ha comentado que no pierda el tiempo en esta costa, un par de apuntes: en primer lugar, un poco de respeto sobre los sitios que comentas, tienes olas para todos los gustos, izquierdas y derechas, con fondo de arena y de roca, con alternativas en marea alta y baja, y con un marco incomparable, un paisaje escepcional (por algo han venido a hacer el mundial de Big Waves). Sigo viendo un montón de furgonas y autocas (cada vez más) con gente de fuera, y no creo que sea sólo por las olas, hay buen ambiente, buena gente y mucha marcha. Eres de por aquí?
Sobre Mundaka y el campeonato, pienso que se empezó a fastidiar el evento cuando se movió de fechas, los siguientes años (que me fijé un poco más, me llamó la atención), cuando se abría la ventana del campeonato (solía ser a finales de septiembre a primeros de octubre, con las mareas vivas) cayeron unas olas de la leche... y se colgaron vídeos que lo corroboran, y esta semana pasada también ha habido un tamaño elegante... y está catalogada como la mejor izquierda de Europa. Y animo a quien pueda leer esto que opine al respecto.
Nos vemos en el agua."

endikata de SPAIN - 28 Sep 2015
Haz clic aquí para leer 1 otro(s) comentario(s) sobre Playa de Arrietara o para enviar un comentario suyo.
Deba surf break:
"Las olas alcanzan hasta los 6 metros y medio.
Las olas son de calidad media pero la actitud local no es muy agradable especialmente en verano. si la actitud fuera mejor seria un buen sito para coger olas y sino lo mejor es ir a Zumaia o Zarautz hay la actitud es mucho mejor"

ramirez diezz de SPAIN - 27 Sep 2015
Haz clic aquí para leer 2 otro(s) comentario(s) sobre Deba o para enviar un comentario suyo.
Playa de Oyambre surf break:
"Es la mejor playa de cantabria todo lo dixo en el anterior comentario es mentira no se permiten perros pasa ha diario la guardia civil y multa a todo los perros no hay perros en la temporada de verano en invierno si pero la playa esta vacia lo cual me parece bien poder ir a disfrutar con tu perro si no molestas a nadie y las carabanas que ves acampadas son autocarabanas tienen su propio baño y sino van al bar y no estan alli acampados suelen ser surfers que van a pillar olas y seguramente respeten la playa mas que nadie. Ademas si no te gusta la playa no vallas asi hay mas sitio."

ales de SPAIN - 07 Jun 2015
Haz clic aquí para leer 2 otro(s) comentario(s) sobre Playa de Oyambre o para enviar un comentario suyo.
Mensaje sobre los Spots Secretos
Para este sitio, hemos tratado de incluir los principales spots de surf del mundo entero. Si, según usted, hemos revelado un spot secreto, haznoslo saber y si somos convencidos, lo ocultaremos.