Previsiones de Olas y Reportes de Surf Mundiales
Surf-Forecast.com provee prevision de ola y reportes de surf para más de 7000 de las mejores playas de surf en el mundo. Tambien proveemos mapas de olas, viento así como un sistema de alerta de ola y viento para Surfistas, Windsurfistas y Kitesurfistas. También mire las webcams de playa, previsiones de viento y nuestro Busca-Ola local antes de ir a surfear.
Delaware Busca-Olas:
Oleaje con vientos favorables
United States Busca-Olas
Oleaje con vientos favorables
Busca-Olas Global de Olas Grandes


Oleaje potente con viento ligero o viento de tierra
Playas de surf en su región
* Según su ubicación geográfica approximativa (calculada por su dirección IP), aquí están los spots más cercanos a usted. Clica sobre los nombres de los spots para ver sus previsiones de olas.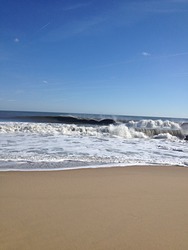 Fotógrafo: Jamie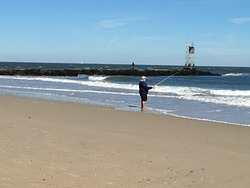 Fotógrafo: J. Lillibridge
Kauai Beach Guide

A small NW swell means rising surf N & W shores of #Kauai. E and S shores have max 4'. Remember and honor our troops today, Memorial Day.

Surf Berbere #8 Mysteries - Huge sucky reef take off and fast wall to shore dump

https://t.co/yaZ7JoKfQX

#SurfSpotsMorocco #Top10

https://t.co/fLPr23z19b

Surf Berbere #9 Tamri: Big exposed beach with heavy barrels and lush cliff left

https://t.co/AEiMNKyR7i

#SurfSpotsMorocco #Top10

https://t.co/Rgvdl98Amd

NWS Los Angeles High risk of #ripcurrents by Tue due to increasing southerly swell. Check w/ a lifeguard before entering the water.

https://t.co/kXc9hNCj0l
Fotos de Surf
de la galería
Ultimos Comentarios
Playa de Arrietara surf break:
"Estoy de acuerdo con Aitor. Solo tenemos que comprar con Cantabria, Asturias y Francia. Somos el doble de población, con 1 cuarta parte de kms surfeables dado que la mayoría son acantilados con pocas opciones.
Esto no es ningun atractivo para el surf. De hecho soy de los que en cuanto tengo un rato me largo de aquí.
En cuanto a Mundaka, el tema es insostenible debido a la cantidad de gente que surfea en cuanto hay un mínimo de condiciones, y es cuando el surf pierde toda su esencia.
Lo que hemos conseguido aquí con nuestra corta y saturada Costa es un surf de romería que solo te das un baño bueno de muy vez en cuando. Solo hay que salir un poco para ver qué nos doblan calidad en todo su concepto.
Aitor, a ver cuando vamos pal gabacho."

Guillermo de SPAIN - 27 Apr 2016
Haz clic aquí para leer 2 otro(s) comentario(s) sobre Playa de Arrietara o para enviar un comentario suyo.
La Cicer surf break:
"Hola, buenas, mi opinión sobre la cicer es la siguiente: La considero una buena playa para aprender y coger soltura , sus olas no son de las mejores de g.c pero tampoco de las peores,único incomveniente son los surferos denominados "locales" los cuales se ofuscan y enfadan si ven que coges mas olas que ellos y crean mal rollo, mi puntuación de 1 a 10 sería 6, gracias y espero se publique mi comentario, saludos"

luis de SPAIN - 19 Oct 2015
Haz clic aquí para leer 1 otro(s) comentario(s) sobre La Cicer o para enviar un comentario suyo.
Playa de Arrietara surf break:
"Para Aitor, que ha comentado que no pierda el tiempo en esta costa, un par de apuntes: en primer lugar, un poco de respeto sobre los sitios que comentas, tienes olas para todos los gustos, izquierdas y derechas, con fondo de arena y de roca, con alternativas en marea alta y baja, y con un marco incomparable, un paisaje escepcional (por algo han venido a hacer el mundial de Big Waves). Sigo viendo un montón de furgonas y autocas (cada vez más) con gente de fuera, y no creo que sea sólo por las olas, hay buen ambiente, buena gente y mucha marcha. Eres de por aquí?
Sobre Mundaka y el campeonato, pienso que se empezó a fastidiar el evento cuando se movió de fechas, los siguientes años (que me fijé un poco más, me llamó la atención), cuando se abría la ventana del campeonato (solía ser a finales de septiembre a primeros de octubre, con las mareas vivas) cayeron unas olas de la leche... y se colgaron vídeos que lo corroboran, y esta semana pasada también ha habido un tamaño elegante... y está catalogada como la mejor izquierda de Europa. Y animo a quien pueda leer esto que opine al respecto.
Nos vemos en el agua."

endikata de SPAIN - 28 Sep 2015
Haz clic aquí para leer 2 otro(s) comentario(s) sobre Playa de Arrietara o para enviar un comentario suyo.
Mensaje sobre los Spots Secretos
Para este sitio, hemos tratado de incluir los principales spots de surf del mundo entero. Si, según usted, hemos revelado un spot secreto, haznoslo saber y si somos convencidos, lo ocultaremos.
Do you have old images of surf? Simply upload them to the photo gallery and we will search our vast archive of forecasts and display the open water swell sizes, directions and periods, as well as wind and tide at the time of the image. It's a really useful way of knowing what to look for in the forecast tables.