Previsiones de Olas y Reportes de Surf Mundiales
Surf-Forecast.com provee prevision de ola y reportes de surf para más de 7000 de las mejores playas de surf en el mundo. Tambien proveemos mapas de olas, viento así como un sistema de alerta de ola y viento para Surfistas, Windsurfistas y Kitesurfistas. También mire las webcams de playa, previsiones de viento y nuestro Busca-Ola local antes de ir a surfear.
Delaware Busca-Olas:
Oleaje con vientos favorables
United States Busca-Olas
Oleaje con vientos favorables
Busca-Olas Global de Olas Grandes


Oleaje potente con viento ligero o viento de tierra
Playas de surf en su región
* Según su ubicación geográfica approximativa (calculada por su dirección IP), aquí están los spots más cercanos a usted. Clica sobre los nombres de los spots para ver sus previsiones de olas.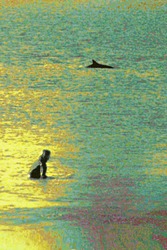 Fotógrafo: george webber
SurfRaconteur sitkanz's photo

http://t.co/lnRiP1JB9V

It's a deal, it's a steal! #Sitka #NZ #SitkaSurfboards #SitkaIsATree
NWS Los Angeles Lifeguards reported strong #RipCurrents & longshore currents on some beaches today. Be safe at the beach! #cawx

http://t.co/wjb6WCj7dZ

Surf Life Saving WA

Fisheries advise: tagged white shark detected by North Cottesloe receiver at 05:03:00 AM on 1-Aug-2015

Surf Life Saving WA

Fisheries advise: tagged white shark detected by North Cottesloe receiver at 04:58:00 AM on 1-Aug-2015
Fotos de Surf
de la galería
Ultimos Comentarios
Anna Maria Key surf break:
"One of the few places on the west coast that will be surfable in the summer. The sandbar will create a rideable wave during periods near low tide. Longboards are rideable all year long. 9 footers are standard during the summer. Fall and winter are typically shortboard season although the water gets colder. I am running a 6'3" at that time. Pockets of surf all over. Tide dependant."

Mike de UNITED STATES - 21 Jul 2015
Point Leo surf break:
"This is a great little surf break which accommodates for beginners to advanced surfers. It is a great place to learn in summer as the surf is relatively small. Winter is defiantly the best season to surf here, however when the waves reach 2+ meters and a large tide is on it's way in, it can be near impossible to get out to the break. When the surf is big it stops you from taking short-cuts forcing you to paddle all the way up the point to the break instead of walking all the way up the point and paddling a short distance to the take-off zone. This sort-cut cannot be used when the surf is big as there is a fairly heavy shore break over rock where this is. All in all a great fun wave!"

Jake de AUSTRALIA - 15 Jul 2015
Arugam Bay surf break:
"If your after quality wave you can do better than Arugam Bay. The surf is flat or small most of the time and more suited to beginners. Expensive place to get to and to stay. Lots of beginners on big soft top boards with no idea so expect to be run over run into and dropped in on!! Lots of other places have waves in July without the gumbies on foamies and are easier and less expensive than Arugam. "

Gerokit de AUSTRALIA - 07 Jul 2015
Haz clic aquí para leer 2 otro(s) comentario(s) sobre Arugam Bay o para enviar un comentario suyo.
Mensaje sobre los Spots Secretos
Para este sitio, hemos tratado de incluir los principales spots de surf del mundo entero. Si, según usted, hemos revelado un spot secreto, haznoslo saber y si somos convencidos, lo ocultaremos.