Mirar
Todas las fotos de Doonloughan (2)
<
Fotos de Mayo and Achill Island (26)
<
Fotos de Ireland (292)
<
Galería Inicial

Subir una nueva foto para Doonloughan | Para otro surf break

Foto de Surf de Doonloughan: 'Doonloughan - Some wrap off a strong W swell.' por Rob Davies
Open ocean wave model on 2 September at 6 pm

Forecast wind and swell just offshore from Doonloughan around the time the photo was taken
Image captured One hour and 29 minutes after low water (rising neap tide). Tide height was 1.6m (5.3 ft). Range 5.08m (16.7 ft). Toggle tide graph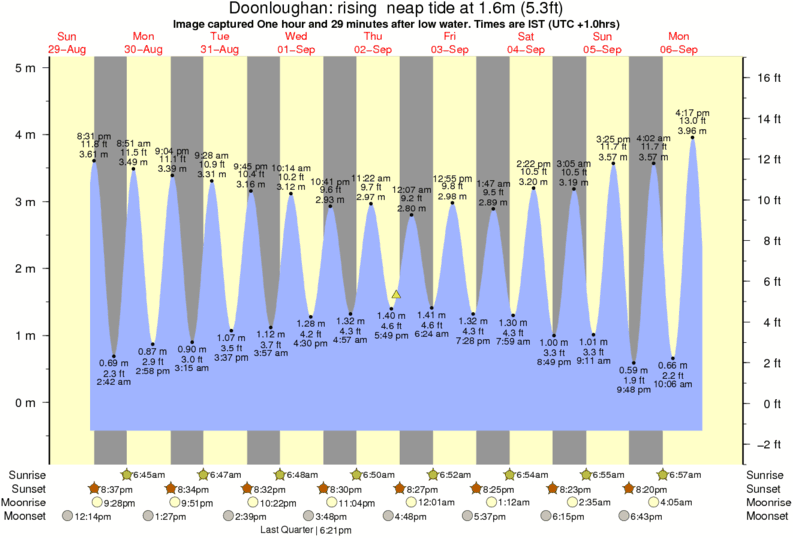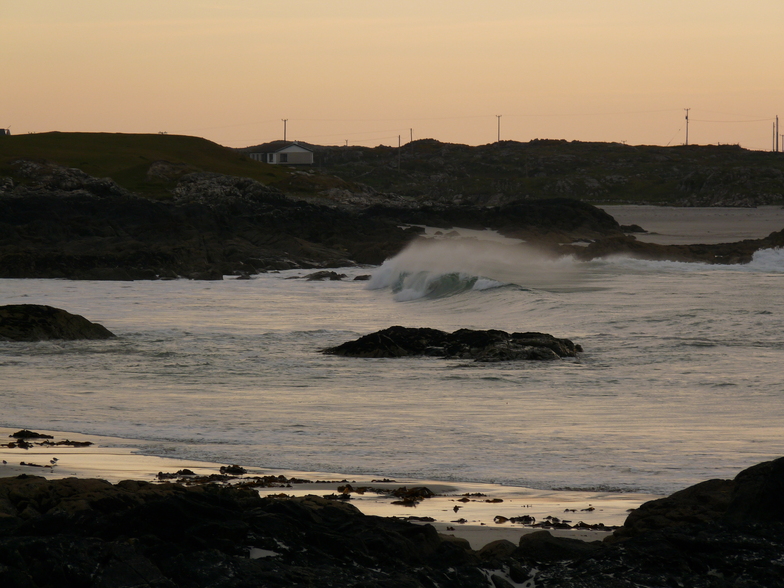 Doonloughan - Some wrap off a strong W swell.
Ireland | Doonloughan
Nota promedia:

2.0

(Votar con las estrellas)
Doonloughan. A very long period (17 secs) Hurricane swell of 1m and SE offshore winds. There are a series of 4 small beaches here and the eastmost one had the biggest waves - about shoulder high. A NW swell is a better direction. Distant offshore reefs looked fantastic.
Comentarios recientes