Previsiones de Olas y Reportes de Surf Mundiales

Surf-Forecast.com provee prevision de ola y reportes de surf para más de 7000 de las mejores playas de surf en el mundo. Tambien proveemos mapas de olas, viento así como un sistema de alerta de ola y viento para Surfistas, Windsurfistas y Kitesurfistas. También mire las webcams de playa, previsiones de viento y nuestro Busca-Ola local antes de ir a surfear.
Texas Busca-Olas:
Oleaje con vientos favorables
United States Busca-Olas
Oleaje con vientos favorables
Busca-Olas Global de Olas Grandes


Oleaje potente con viento ligero o viento de tierra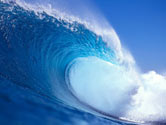 Playas de surf en su región
* Según su ubicación geográfica approximativa (calculada por su dirección IP), aquí están los spots más cercanos a usted. Clica sobre los nombres de los spots para ver sus previsiones de olas.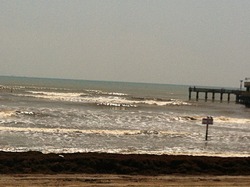 Fotógrafo: Krsnadasa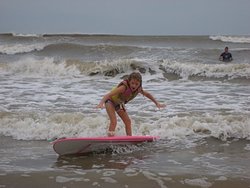 Fotógrafo: Tony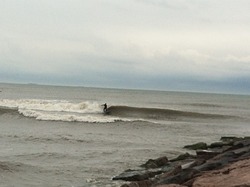 Fotógrafo: Krsnadasa

Coolum:

'Coolum surf: 1.4 metres(5') 10 knots SE. The S protected stretches and E facing points early on the dropping tide before the ESE winds get up. Fun ones in the outer bays at Noosa also on the dropping tide.'

Dane Reynolds

Poo Bay
Fotos de Surf
de la galería
Ultimos Comentarios
Zarautz surf break:
"Con buen viento y marea antes y después de pleamar funciona muy bien, entre 1 metro y 2 metros."

jorge de SPAIN - 22 Sep 2020
Los Cocos surf break:
"El fondo de los cocos se deformo mucho cuando se canalizó y se le construyeron dos malecones en el lecho marino que impide que los sedimentos naturales del río Cerro grande que es el más cercano a esta playa se depositen en el fondo para protegerla y lo hacen muy inestables, por consiguiente las olas llegan en forma de barras haciéndola dificultosa y cada vez la playa se reduce más en su orilla impidiendo que las olas tengan un escape y produciendo mucho backwash. Reduciendo mucho la calidad de las olas."

Alejandro de VENEZUELA - 30 Aug 2020
Maitencillo surf break:
"Si bien las olas generalmente rompen rapido en cada set se puede esperar alguna ola de calidad. el spot la mayoría de veces es para gente intermedia ya que las olas generalmente superan los 1.5 metros."

lukistrike de CHILE - 28 Aug 2020
Haz clic aquí para leer 1 otro(s) comentario(s) sobre Maitencillo o para enviar un comentario suyo.
Mensaje sobre los Spots Secretos
Para este sitio, hemos tratado de incluir los principales spots de surf del mundo entero. Si, según usted, hemos revelado un spot secreto, haznoslo saber y si somos convencidos, lo ocultaremos.