Previsiones de Olas y Reportes de Surf Mundiales

Surf-Forecast.com provee prevision de ola y reportes de surf para más de 7000 de las mejores playas de surf en el mundo. Tambien proveemos mapas de olas, viento así como un sistema de alerta de ola y viento para Surfistas, Windsurfistas y Kitesurfistas. También mire las webcams de playa, previsiones de viento y nuestro Busca-Ola local antes de ir a surfear.
Delaware Busca-Olas:
Oleaje con vientos favorables
United States Busca-Olas
Oleaje con vientos favorables
Busca-Olas Global de Olas Grandes


Oleaje potente con viento ligero o viento de tierra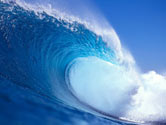 Playas de surf en su región
* Según su ubicación geográfica approximativa (calculada por su dirección IP), aquí están los spots más cercanos a usted. Clica sobre los nombres de los spots para ver sus previsiones de olas.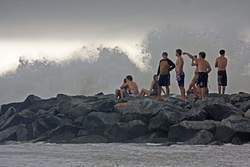 Fotógrafo: Bill Reilly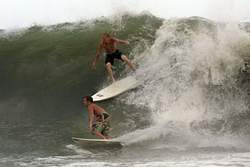 Fotógrafo: Bill Reilly

Lane Davey (North Shore)

Smaller everywhere

Surf Check NL Tot en met woensdag is het nog flat, maar daarna gaan alle registers open en kunnen we vier dagen lang van surf ...

https://t.co/Wf3Rexyy1I

LA Co Lifeguards Surf Report 9/28: 2-3' + Waist to stomach high occ. 4 ft Smaller combo on offer but could still be peaky and fun fo…

https://t.co/n4sN9QkrPG

McKevlin's Surf Shop 10am Tues Surf: less than knee hi, breakin right onshore. Winds lite 5knots out of W, h20 temp 81. Lo tide was 714a…

https://t.co/X20A7HhLWo
Fotos de Surf
de la galería
Ultimos Comentarios
Pontal do Peba rompiente:
"Bom pico de surf com ondulações de SE e E e vento NE."

Tiago de BRAZIL - 25 Apr 2021
Calita rompiente:
"Es un spot muy masificado cuando funciona con tamaño, lo bueno es que se forman varios picos.
La verdad es que no tuve ningún problema, siempre que se respeten las reglas básicas en el agua, disfrutamos todos.
Xcierto, una izqda espectacleeee."

david de SPAIN - 25 Mar 2021
Haz clic aquí para leer 1 otro(s) comentario(s) sobre Calita o para enviar un comentario suyo.
Playa Novillero rompiente:
"Soy local de playa novillero, son bienvenidos es un spot con buenas olas, todo el año hay olas solo que en invierno baja un poco, es una playa muy cómoda para surfear por qué es raro encontrar gente en el agua, solo un par de locales, aquí hay hoteles y restaurantes para mantenerte cómodo."

Ehimar de MEXICO - 26 Jan 2021
Haz clic aquí para hacer un comentario sobre Playa Novillero
Mensaje sobre los Spots Secretos
Para este sitio, hemos tratado de incluir los principales spots de surf del mundo entero. Si, según usted, hemos revelado un spot secreto, haznoslo saber y si somos convencidos, lo ocultaremos.