Zarautz Webcam
(Pais Vasco, Spain)
Esta es la mejor webcam para Zarautz que se encontró. ¿Conoce una mejor? Dejenos saber! Las Webcams de Zarautz y alrededores no están gestionados por Surf-Forecast.com, entonces dejenos saber si la webcam aparentemente está fuera de servicio. Webcams para Zarautz y otros spots en Pais Vasco son indicadores útiles de condiciones generales de olas.
Webcam ofrecido por:
www.playawebcams.com
Archivos Webcam para Zarautz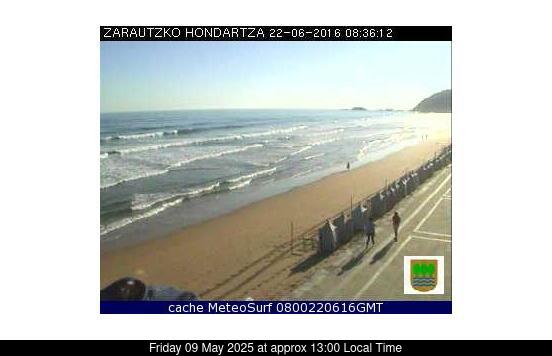 Zarautz Webcam a las 2 horas hoy
Do you have old images of surf? Simply upload them to the photo gallery and we will search our vast archive of forecasts and display the open water swell sizes, directions and periods, as well as wind and tide at the time of the image. It's a really useful way of knowing what to look for in the forecast tables.