Previsiones de Olas y Reportes de Surf Mundiales
Surf-Forecast.com provee prevision de ola y reportes de surf para más de 7000 de las mejores playas de surf en el mundo. Tambien proveemos mapas de olas, viento así como un sistema de alerta de ola y viento para Surfistas, Windsurfistas y Kitesurfistas. También mire las webcams de playa, previsiones de viento y nuestro Busca-Ola local antes de ir a surfear.
Delaware Busca-Olas:
Oleaje con vientos favorables
United States Busca-Olas
Oleaje con vientos favorables
Busca-Olas Global de Olas Grandes


Oleaje potente con viento ligero o viento de tierra
Playas de surf en su región
* Según su ubicación geográfica approximativa (calculada por su dirección IP), aquí están los spots más cercanos a usted. Clica sobre los nombres de los spots para ver sus previsiones de olas.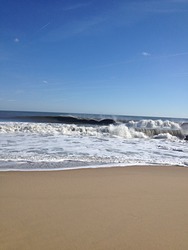 Fotógrafo: Jamie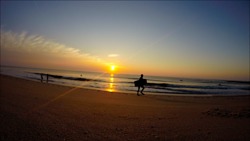 Fotógrafo: Samuel Lynch
Coolum:

'Coolum surf: 1.4 metres(5') 10 knots SE. The S protected stretches and E facing points early on the dropping tide before the ESE winds get up. Fun ones in the outer bays at Noosa also on the dropping tide.'

Kauai Beach Guide

High surf advisory for South facing shores of #Kauai, might affect W as well. Extremely high tides will flood S beaches late afternoon.

Lane Davey (North Shore)

Clean

Lane Davey (North Shore)

Lil bigger than yesterday 3-4 ft but a solid 5 ft set just broke in the bowl, swell is SSW
Fotos de Surf
de la galería
Ultimos Comentarios
Port Ginesta surf break:
"Lamentablemente el spot sí que se llena cuando empieza a funcionar. No es difícil contar 100-150 personas en el agua, y al romper tipo 'point' hay un río de gente colocada en el brazo de la ola..."

IFP de SPAIN - 05 Aug 2016
Playa de Arrietara surf break:
"Estoy de acuerdo con Aitor. Solo tenemos que comprar con Cantabria, Asturias y Francia. Somos el doble de población, con 1 cuarta parte de kms surfeables dado que la mayoría son acantilados con pocas opciones.
Esto no es ningun atractivo para el surf. De hecho soy de los que en cuanto tengo un rato me largo de aquí.
En cuanto a Mundaka, el tema es insostenible debido a la cantidad de gente que surfea en cuanto hay un mínimo de condiciones, y es cuando el surf pierde toda su esencia.
Lo que hemos conseguido aquí con nuestra corta y saturada Costa es un surf de romería que solo te das un baño bueno de muy vez en cuando. Solo hay que salir un poco para ver qué nos doblan calidad en todo su concepto.
Aitor, a ver cuando vamos pal gabacho."

Guillermo de SPAIN - 27 Apr 2016
Haz clic aquí para leer 2 otro(s) comentario(s) sobre Playa de Arrietara o para enviar un comentario suyo.
La Cicer surf break:
"Hola, buenas, mi opinión sobre la cicer es la siguiente: La considero una buena playa para aprender y coger soltura , sus olas no son de las mejores de g.c pero tampoco de las peores,único incomveniente son los surferos denominados "locales" los cuales se ofuscan y enfadan si ven que coges mas olas que ellos y crean mal rollo, mi puntuación de 1 a 10 sería 6, gracias y espero se publique mi comentario, saludos"

luis de SPAIN - 19 Oct 2015
Haz clic aquí para leer 1 otro(s) comentario(s) sobre La Cicer o para enviar un comentario suyo.
Mensaje sobre los Spots Secretos
Para este sitio, hemos tratado de incluir los principales spots de surf del mundo entero. Si, según usted, hemos revelado un spot secreto, haznoslo saber y si somos convencidos, lo ocultaremos.